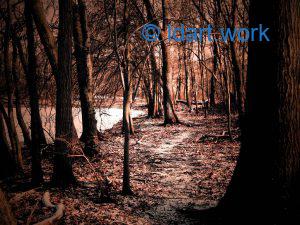 (texte en français ci-dessous)
After several months of work, the new site is now ready.
It will progressively host 40 of the 56 dialogues already written, selected, modified and rewritten with a stronger philosophical content.
In the first of these new existential dialogues, Baruch the heron and Socrates the stick talk about the virtues of perseverance.
To go and have a look, here is the address: https://dialogues.ldart.work
---
Après plusieurs mois de travaux, le nouveau site est maintenant prêt.
Il recevra progressivement 40 des 56 dialogues déjà écrits, sélectionnés, modifiés et réécrits avec un contenu philosophique plus important.
Dans le premier de ces nouveaux dialogues existentiels, Baruch le héron et Socrates le bâton discutent des vertus de la persévérance.
Pour aller voir ce qu'il en est, voila l'adresse: https://dialogues.ldart.work/fr/