Cambodia series – Série sur le Cambodge (1995 – 1996)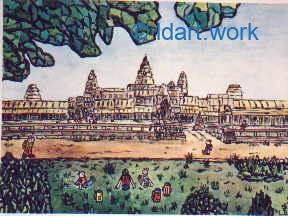 West Series – Série sur l'Ouest des USA (1996 -1999)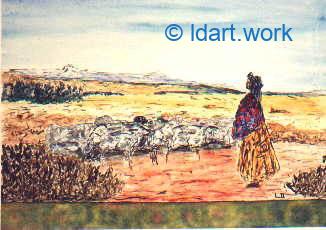 Others – Autres (2000)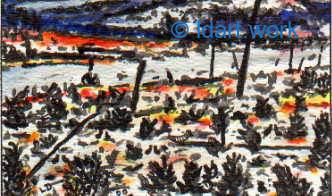 Some photos are crooked but the real image is not!
Some watercolors are sold, some are not. Send me an email to know more about them (+ sizes, price, and so on)
There were 23 watercolors in the Cambodia series and 25 in the US West series. Some were sold before I could take a digital image -anyway, it didn't exist at the time!
Certaines photos sont de travers mais l'image réelle ne l'est pas!
Certaines aquarelles sont vendues, d'autres pas. Envoyez-moi un email pour en savoir plus (+ tailles, prix, etc)
Il y avait 23 aquarelles dans la série du Cambodge et 25 dans la série sur l'ouest des USA. Certaines ont été vendues avant que je ne puisse en prendre une photo digitale -de toute façon ça n'existait pas à l'époque!