2020-21 : digital sketches – croquis digitaux
(texte en français ci-dessous)
The tablet I had last year (see below) stopped working after a few months and yes, it was a cheap and simple one so I should have guessed it but it nevertheless got me hooked on digital drawing.
I bought a new one but it's much more complex and expensive and it took me months to get something from it. Working digitally has nothing to do with using paper and pencil. There's no grain, no resistance and less subtlety in the lines.
Below are some new sketches I don't find good enough yet but perhaps they are the maximum of what I can do! To be continued…
La tablette que j'avais l'année dernière (voir ci-dessous) a cessé de fonctionner après quelques mois et oui, c'était une tablette pas chère et simple donc j'aurais dû m'en douter mais elle m'a néanmoins rendu accro au dessin numérique.
J'en ai acheté une nouvelle mais elle est beaucoup plus complexe et chère et il m'a fallu des mois pour en tirer quelque chose. Travailler numériquement n'a rien à voir avec l'utilisation de papier et de crayon. Il n'y a pas de grain, pas de résistance et moins de subtilité dans les lignes.
Voila ci-dessous quelques nouveaux croquis que je ne trouve pas encore assez bons mais ils sont peut-être le maximum de ce que je peux faire ! A suivre….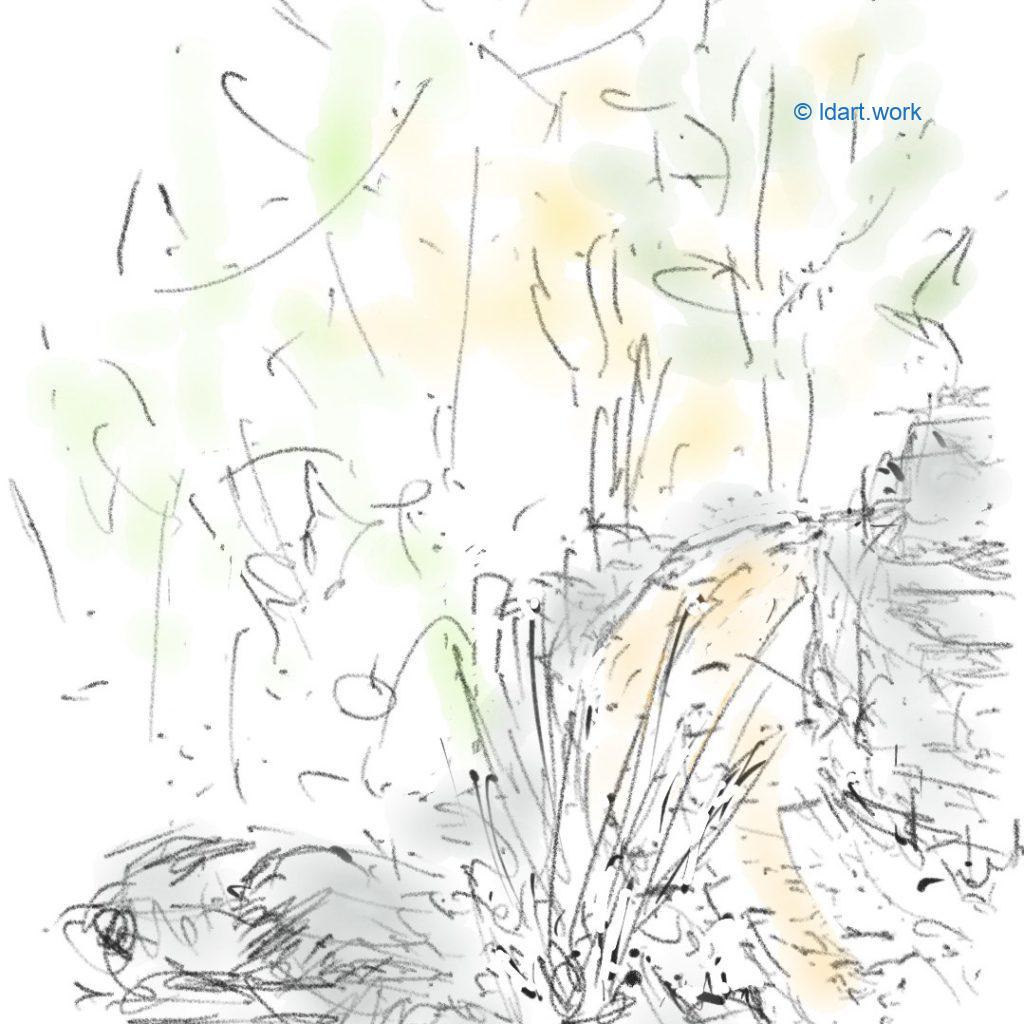 2020 : digital sketches and prints – gravures et croquis digitaux
This year, I bought a tablet which allows to draw in a very simple way and here are some essays I made last month; the digital prints are made from photos that have been reworked with filters and then colored.
Cette année, j'ai acheté une tablette qui permet de dessiner de façon très simple et voilà quelques essais réalisés le mois dernier; les gravures digitales sont faites à partir de photos qui ont été retravaillées avec des filtres et colorées ensuite.