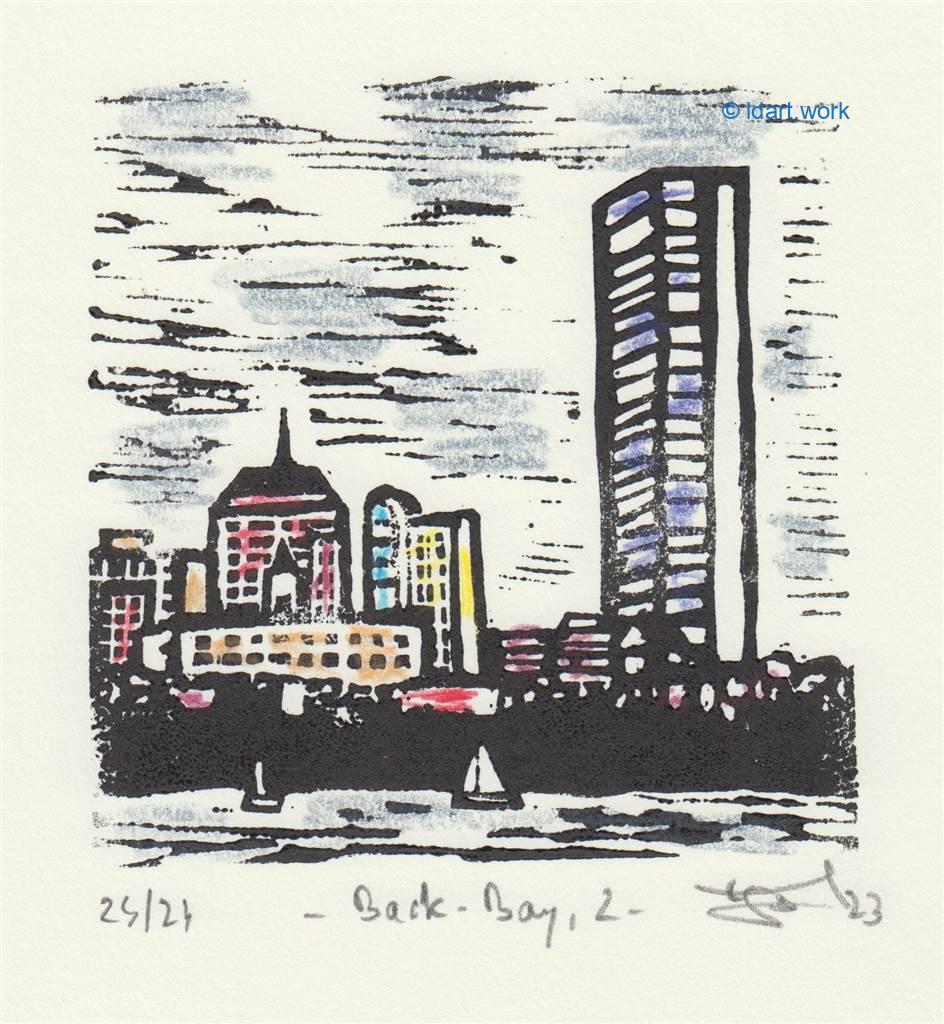 (texte en français ci-dessous)
Why making second edition prints ?
It now regularly happens that the edition of a print that I had made is sold out and it is a great satisfaction to know that what I have created has been liked, but then the question arises of whether I do second edition prints or if I decide it's over.
The other question, and I had it for a while before I resolved it, is whether it's fair to make more copies than originally announced since the limited edition is getting wider and the first buyers are somehow deceived.
To solve it, these new engravings are numbered like second edition and they sometimes differ slightly from the 1st edition. In terms of their potential value, they will therefore be less sought after than a first edition, but who can know the value they will have one day – if they have one, and is it essential if the image pleases, nothing is sure on this point.
My other criterion is to look at how long it took for these prints to sold out: in the case of those of Boston and New Hampshire, it took about 3 years for editions of 16, and 6 years for Petit Lapin with 20 copies. Much better than others I've had for 25 years in editions of 6 or 8!
Finally, I also follow the lead of the Norwegian painter and engraver Munch. He made a lot of engravings in successive editions to have income as his canvases sold little and I never saw any harm in that.
It's your turn to judge now!
To see the ones that sell well or not, you can go to https://ldartw.work/prints-gravures.
To know where I show them and discover other things I do, it's at https://ldartwork.weebly.com.
---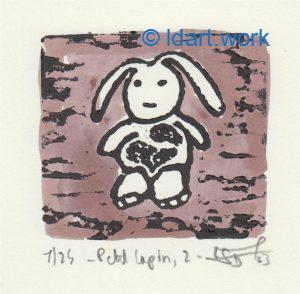 Pourquoi faire des gravures en 2de édition ?
Il arrive maintenant régulièrement que l'édition d'une gravure que j'avais faite soit épuisée et c'est une grande satisfaction de savoir que ce que j'ai créé a plu mais ensuite se pose la question de savoir si j'en fait une deuxième edition ou si je décide que c'est fini.
L'autre question et je l'ai eue un moment avant de la résoudre, c'est de savoir si c'est juste de créer plus d'exemplaires que ce qui avait été annoncé au départ puisque l'édition limitée devient plus large et les premiers acheteurs sont en quelque sorte trompés.
Pour la résoudre, ces nouvelles gravures sont numérotées comme des deuxièmes éditions et elles sont parfois un peu différentes de celles en 1ere édition. Au plan de leur valeur potentielle, elles sont donc moins recherchées qu'une première édition mais qui peut savoir la valeur qu'elles auront un jour -si elles en ont une, et est-ce primordial si l'image plaît, rien n'est sûr sur ce point.
Mon autre critère, c'est de regarder en combien de temps ces gravures se sont vendues: dans le cas de celles de Boston et du New Hampshire, il a fallu 3 ans environ pour des éditions de 16 et 6 ans pour Petit Lapin avec 20 exemplaires. Beaucoup mieux donc que d'autres que j'ai depuis 25 ans dans des éditions de 6 ou 8!
Enfin, je suis l'exemple du peintre et graveur norvégien Munch qui a fait beaucoup de gravures en édition successives pour avoir des revenus parce que ses toiles se vendaient peu et je n'ai jamais vu de mal à cela.
A vous maintenant de juger!
Pour voir celles qui se vendent plus ou moins bien, vous pouvez aller à 200 Gravures Ensoleillées | Dominique Lecomte (ldart.work)
Pour trouver où je les montre et découvrir ce que je fais d'autres, c'est à https://ldartwork.weebly.com