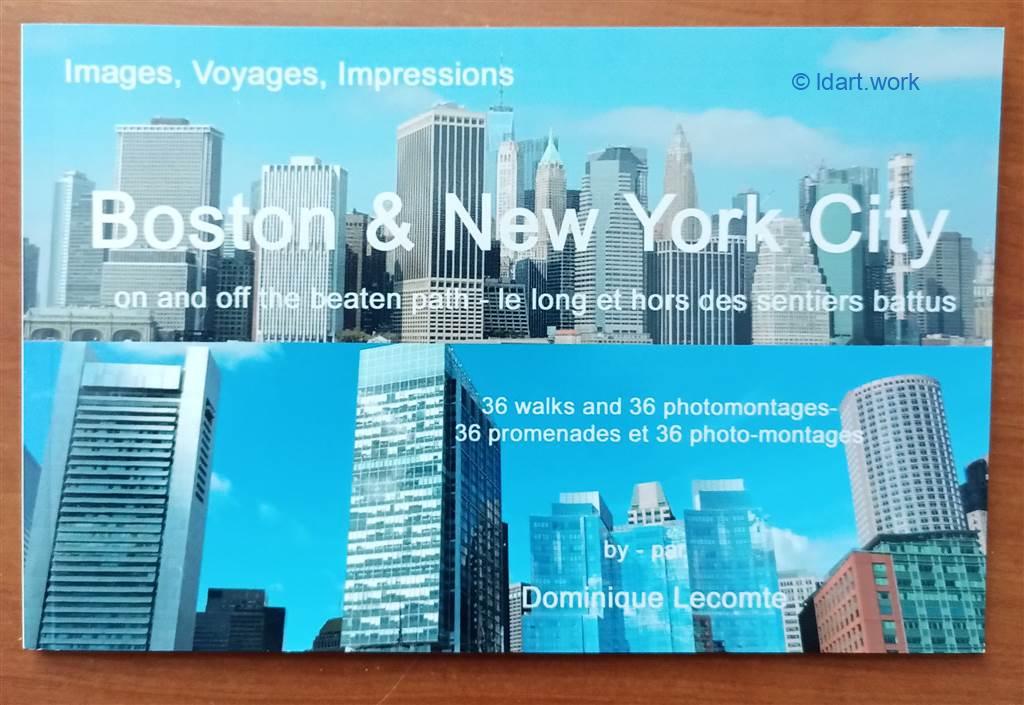 (texte en français ci-dessous)
The Boston NYC book is a limited edition bilingual book you can use to decide which walks to take in these 2 cities. It tells you how long you'll need to do the tours with the visits and what there is to see for each. It also suggests a particular place to discover along your way.
The page on the right offers a photomontage giving you a visual impression of the neighborhood and includes an image of the place to discover.
For a detailed description of the tour with photos and maps, the site of Walk in Boston or the one of Walk in New York City takes over.
To discover other unique places on your route or to obtain more information on the one indicated in the book, it's on the Citywalks' blog that you'll have to go.
In short, this book is an original creation intended to be used in conjunction with three websites but if you leave it on your coffee table, it will also be a reminder of the places you have seen or an incentive to go exploring.
To get it, come see me at one of my shows or send me a note. It costs $25 + taxes if you buy it during a show, $27.50 with taxes, Paypal fee and shipping in the USA, $36 with Paypal fee, taxtes and shipping anywhere else in the world.
External links:
---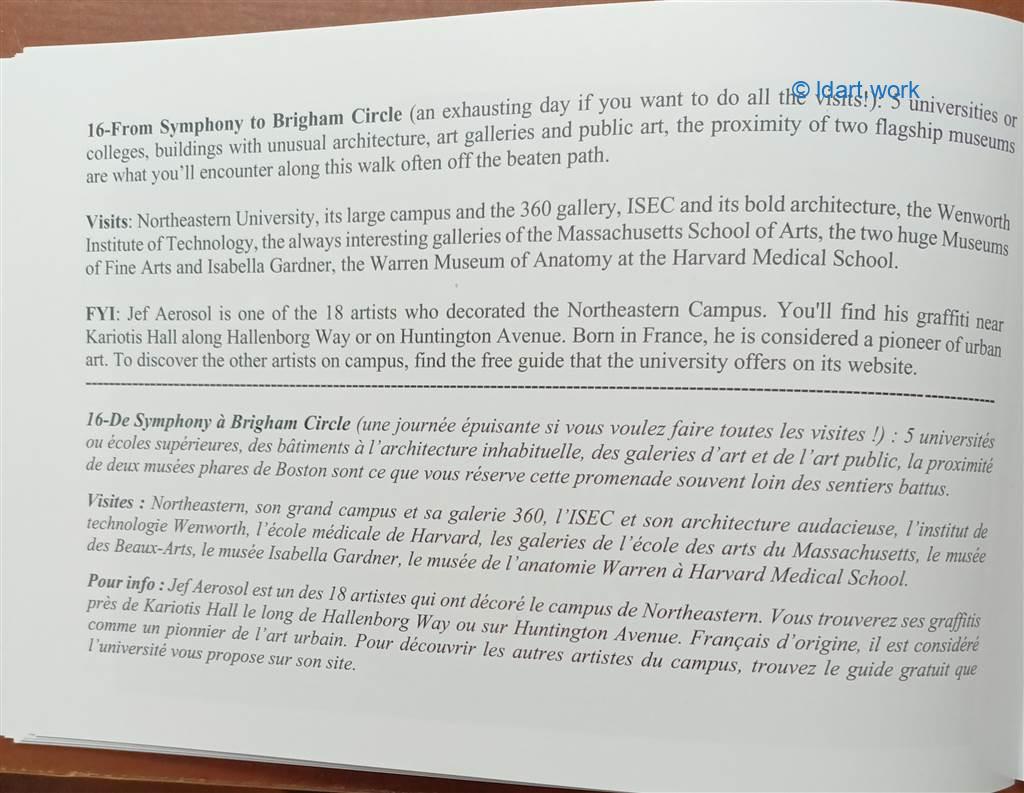 Le livre Boston NYC est un livre bilingue en édition limitée qui vous permet de choisir les promenades que vous allez faire dans ces 2 villes en vous indiquant le temps qu'il vous faudra avec les visites et ce qu'il y a à voir pour chaque. Il vous propose aussi un endroit particulier à découvrir en route.
La page de droite offre un photomontage vous donnant une impression visuelle du quartier et inclut une image de l'endroit à découvrir.
Pour une description détaillée des promenades avec photos et itinéraires précis, c'est le site des Promenades à Boston ou celui des Promenades à New York City qui prend le relais.
Pour découvrir d'autres endroits uniques sur votre parcours ou obtenir plus de renseignements sur celui qui est indiqué dans le livre, c'est cette fois-ci le blog de Promenades en Ville qui vous aide.
En bref, ce livre est une création originale destinée à être utilisée en conjonction avec trois sites web mais si vous le laissez sur votre table de salon, il sera aussi un rappel des endroits que vous avez vus ou une incitation à partir à la découverte.
Pour vous le procurer, venez me voir lors de mes expos ou envoyez-moi un mot. Il coûte $25 + taxes en achat direct, $27.50 pour un envoi aux USA, taxes et frais Paypal compris et $36 pour un envoi ailleurs dans le monde.
Liens annexes: