For a long time, I thought about doing new linocuts about Boston and one about a cabin I like in New Hampshire, New England; here they are, finally! I used colored pencils for the ones in color.
Pendant très longtemps, j'ai pensé faire de nouvelles images de Boston et une à propos d'une cabine que j'aime dans le New Hampshire en Nouvelle-Angleterre; les voila enfin! J'ai utilisé des crayons de couleur pour celles en couleur.
1 – For a 8×8″ frame – Pour un cadre de 20 x 20 cm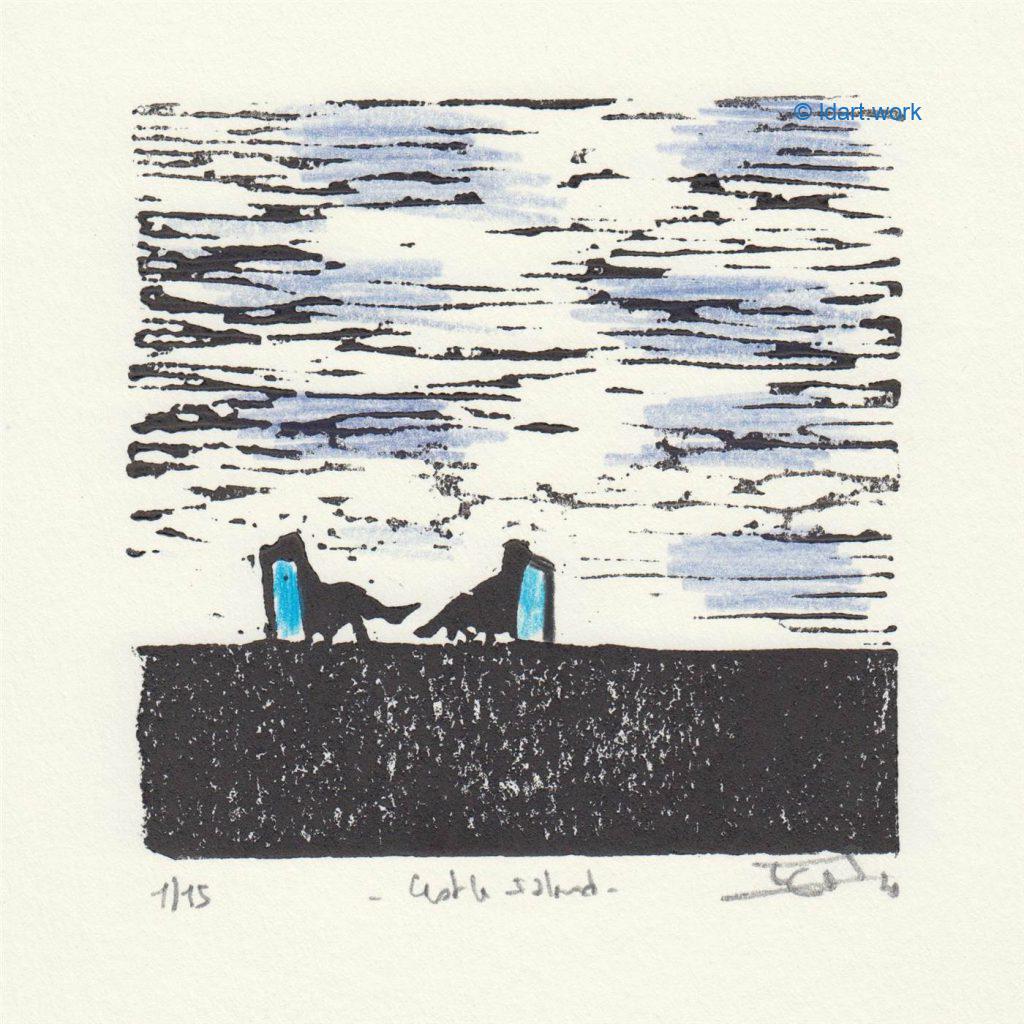 Price – Prix: see this -voyez cette page
2 – For a 10×20″ frame – Pour un cadre de 25 x 50 cm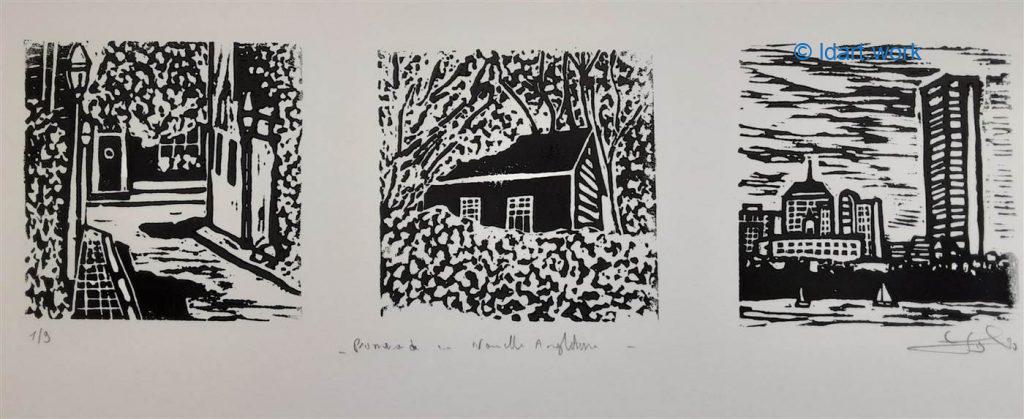 Price: ask me for a quote as they are large and postage will be expensive.
Prix: demandez-moi un devis car elles sont grandes et l'envoi sera cher.